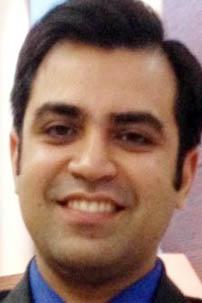 Dr. Arora, born in India, studied medicine at B.J. Medical College and graduated in top 10% of his class. In 2008, after graduating he came to US to pursue higher studies. After finishing internship at Westchester Medical center, Valhalla, NY.
Dr. Arora went to Loyola University, Chicago for specialty training in Neurology. Dr. Arora went on to pursue dual fellowships in Neuromuscular medicine at prestigious Cleveland Clinic, Cleveland, OH and Clinical Neurophysiology at prestigious University of Rochester, Rochester, NY.

This experience, has allowed him to stratify both knowledge and expertise in treating patients suffering from various Neurological diseases, including Epilepsy, Neuromuscular diseases, Spine problems, Multiple Sclerosis, Stroke (Ischemic or Hemorrhagic), Traumatic brain injury, Dementia, Movement disorders or patients with complaints related to weakness, abnormal movements, muscle cramps, numbness, neuropathic pain, nerve injury, memory difficulty, back pain, headaches.
He draws upon his unique training to provide innovative and personalized care. Dr. Arora truly listens to his patients with a compassionate heart and combines the best of evidence based and state of the art medicine to serve each individual patient.