Country Club Neurologists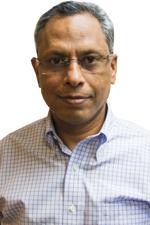 Graduated from the Dow School of Medicine, Dr. Qureshi continued on to serve his internship at St. Louis University School of Medicine. He then spent his residency at Southern Illinois School of Medicine and completed his fellowship at the Cleveland Clinic Foundation.
Dr. Qureshi has a special interest in sleep medicine to compliment his primary medical education in neurology. He became board certified in both Neurology and Sleep Medicine (ABMS) in 1998 after opening up his own practice in rural Mississippi, and is also currently board certified in Electrodiagnostic Medicine. Dr. Qureshi relocated with his family to Gilbert, AZ in 2008 and opened up his current practices, Phoenix Neurological Institute and Oasis Sleep Center.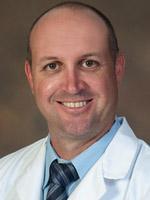 Dr. Brandon Woods is a University of Arizona trained Neurologist with a fellowship in clinical neurophysiology with predominance in Electromyography and Nerve Conduction Testing, Intra-operative Monitoring and neuromuscular training.

After obtaining his M.D. Degree from Ross University, Dr. Woods returned home to Arizona for his Internship at Maricopa County Hospital and completed his Residency in Neurology at the University of Arizona, where he served as Chief Resident.

Dr. Woods enjoys treating all aspects of general neurology, including Stroke, Headache, Epilepsy and Neuropathies. Dr. Woods is focused on practicing highly effective, quality care with compassion and professionalism.

Dr. Woods enjoys recreational and leisure activities with his wife and three children. Among his favorites are: camping, fly fishing, sports and fitness, dining, traveling and feeding his addiction to golf.

Dr. Woods is a member of the American Medical Association and the American Academy of Neurology.